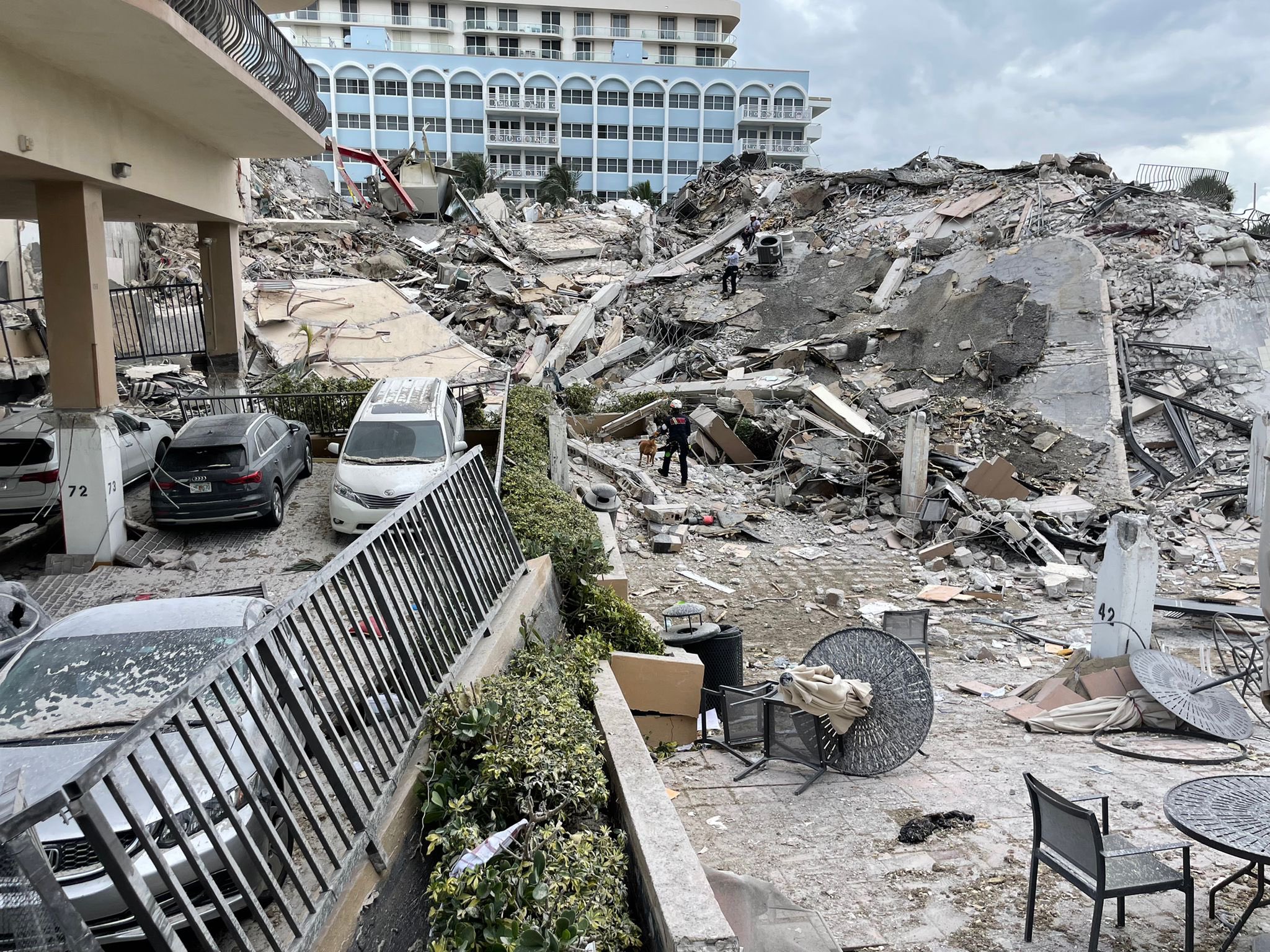 1 dead, 51 missing after building collapse in Miami Jewish neighborhood
Officials have confirmed that at least one person is dead and 51 unaccounted for after a building partially collapsed in the Miami suburb of Surfside, Florida, early Thursday morning. The mayor, speaking at a press conference, expressed the fear that the building could collapse entirely. As of now, half the units in the building have collapsed, according to Miami-Dade mayor. Officials also believe there may be multiple fatalities. Thirty-five people were evacuated from the building according to the Miami-Dade fire chief, and two survivors were pulled from the rubble. The mayor said 15 families walked out of the building. Ten people were treated on-site and two were taken to the hospital, however CBS is reporting that there have been nine hospitalizations so far. One of those hospitalized was the single confirmed fatality so far, according to the mayor. He added that there are likely residents of several apartments still unaccounted for. The 12-story building, called Champlain Towers, is located at 8777 Collins Avenue next to 88th Street, in the heart one of Miami's most Jewish neighborhoods. It was built in 1981.
Source
Sinkhole?
Or
Bomb? (CONTROLLED DEMOLITION)
Miami Beach condo collapse leaves one dead and NINETY NINE people still missing after rescuers pull 35 from the rubble: Dramatic footage emerges of the moment 12-story building crumbled
Authorities say 99 people are currently unaccounted for after a 12-story Miami Beach apartment building collapsed overnight, killing at least one - as hundreds of fire and rescue workers continue to scour through tons of rubble in search of any survivors. Officially, only one woman has been confirmed dead and at least 10 people injured after the Champlain Towers South beachfront building collapsed at about 1.30am this morning in Miami's Surfside neighborhood. Authorities say 53 people had been accounted for by Thursday afternoon but 99 who are believed to have lived in the building are still missing. It was unclear whether any, or all of them, were inside at the time of the collapse.
Source
Bomb detonated in garage ( see 1993 World Trade Center bombing)