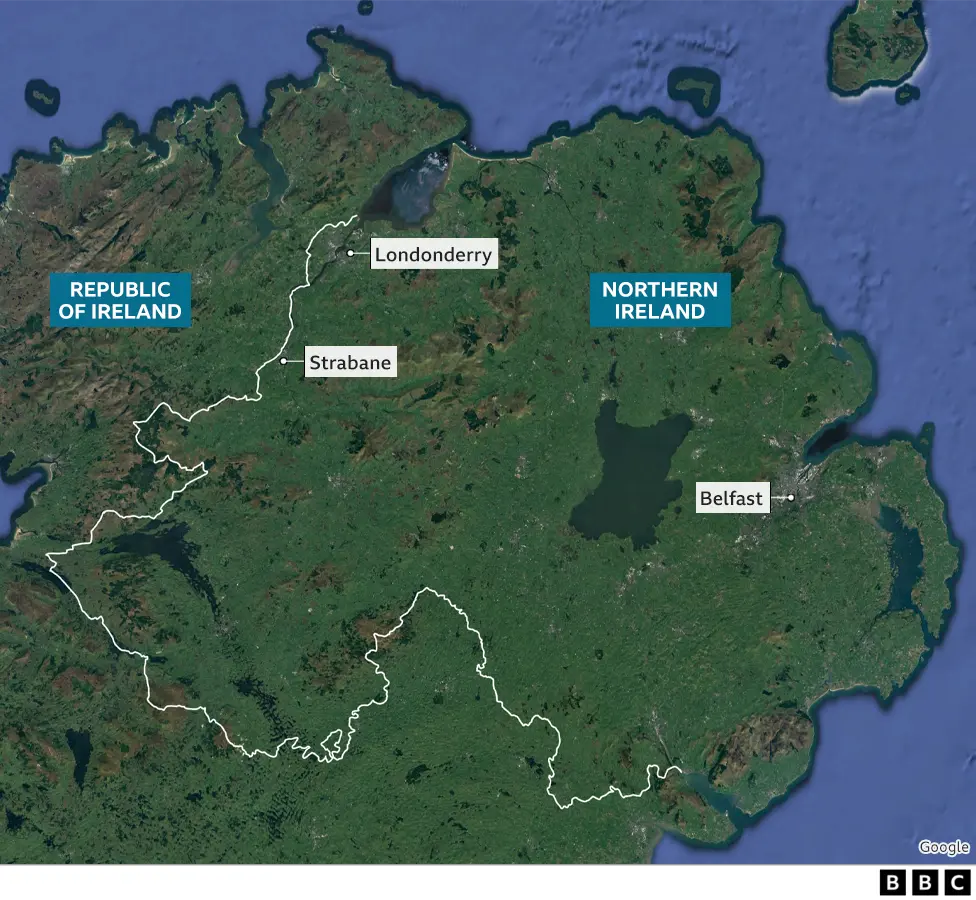 Two police officers have escaped injury after their patrol vehicle was damaged in a bomb attack in County Tyrone.
The police have said a strong line of inquiry is that the New IRA were behind the attack and are treating the incident as attempted murder. It happened shortly before 23:00 GMT on Thursday in the Mount Carmel Heights area of Strabane. Assistant Chief Constable Bobby Singleton said there is evidence the device used was "a viable explosive". More than 1,000 residents have been affected by the ongoing security alert, with children being unable to get to school and carers unable to reach vulnerable residents, politicians say. While no homes have been evacuated, the road into the residential area remains closed and motorists have been advised to avoid the area. Speaking at a press conference on Friday, Mr Singleton said there was evidence the device used was "a viable explosive" and said parts of what "could be a command wire" had been found nearby the scene. He said the police investigation was at an early stage but he believed that "given the location of the attack" and "previous incidents" in the area, "a strong line of inquiry would be the New IRA". "This attack took place in a busy residential area. It was reckless and any member of the public, never mind our officers, could have been hurt by it," he said. He said this "senseless attack" would not deter officers from carrying out their duties in the community. The senior officer thanked members of the public for their "patience and perseverance" as officers continue to work at the scene. "I would say to the public, we do have a security operation in place - there will be a heightened police presence for some time," he said.
'Officers shaken by the experience'
Speaking later BBC Radio Ulster, Mr Singleton explained the two policemen were in the area to carry out routine inquiries into anti-social behaviour when they were subjected to "a credible attempt to try and murder them". "As the officers were leaving the area they saw a bright flash and heard a loud explosion," he said. "The officers returned for a short time to the station here in order to inspect their vehicle and noted what they thought looked like some sort of blast damage." Mr Singleton said both policemen "understandably are quite shaken by the experience but we're working with them and we won't be rushing them back to work". "We'll just make sure that the appropriate welfare support is in place for them," he added.
Source