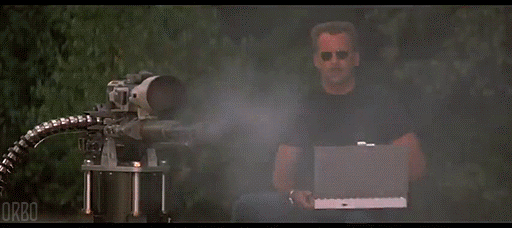 'Israeli' assassination squad 'used a remote-control machine gun' to kill Iran's nuclear chief: New details emerge as Mohsen Fakhrizadeh's funeral begins and Tehran hardliners urge revenge strike on Haifa
Iran's top nuclear scientist Mohsen Fakhrizadeh was killed using a remote controlled machine gun left inside a car which then blew up, sources within the country have claimed. Fakhrizadeh was shot at least three times by the gun, positioned in a Nissan pickup that was parked alongside the road he was travelling on, before it blew up, the semi-official Fars News Agency reported. The details emerged as Iran held a funeral for the slain scientist, known as the father of the country's nuclear programme, in Tehran on Monday - where leaders continued to vow revenge for his killing.On Sunday, a hardline Iranian newspaper run by one of the Ayatollah's advisers, called for the Israeli port city of Haifa to be attacked in retaliation - in such a way as to guarantee 'heavy human casualties'. Senior figures within the Iranian leadership hold Israel responsible for killing Fakhrizadeh. Israel has not acknowledged the killing. The description of the remote-control assassination contradict previous reports in the Iranian press that claimed the Nissan pickup exploded first, before a team of human assassins descended on the convoy, hauled Fakhrizadeh out of his car, and shot him in the street. Revealing more about how Fakhrizadeh, sources told Fars that he had been travelling in a bulletproof car with his wife north of Tehran when something hit the car, causing the convoy it was travelling in to stop.
Source
Remote-controlled machine gun turrets
Remote-controlled gun turrets are typically fitted to the outside of tanks and armoured vehicles, allowing troops sat inside to fire weapons mounted on the outside. The systems can be armed with light machine guns, heavier anti-armour weapons and grenade launchers. Mounted alongside the weapon is a sensor array including optical scopes, thermal imaging cameras, and other sensors that crews use to aim and fire. Crews are usually sat alongside their weapons, separated by just a few inches of armour, but the guns can work at longer distances - such as on naval ships, where crews may be sat some distance away. Iran claims the weapon used in Fakhrizadeh's assassination was being operated 'by satellite' and there were no attackers near the scene of the shooting. It is unclear what the range of such a weapon would be, though aerial drones - which are controlled by satellite - can be operated from many thousands of miles away.
Source