At Least 8 Killed in Russia School Shooting
At least eight people have been killed in a school shooting in the Russian city of Kazan, officials said Tuesday. One of the victims was a teacher and the other seven were students at Kazan's School No. 175, the press service of the head of the republic of Tatarstan told state media. President Vladmir Putin has ordered an "urgent" tightening of gun control restrictions in the wake of the shooting, Kremlin spokesman Dmitry Peskov said. Video posted by Telegram news channels shows children jumping out of the school's windows to the sounds of gunfire.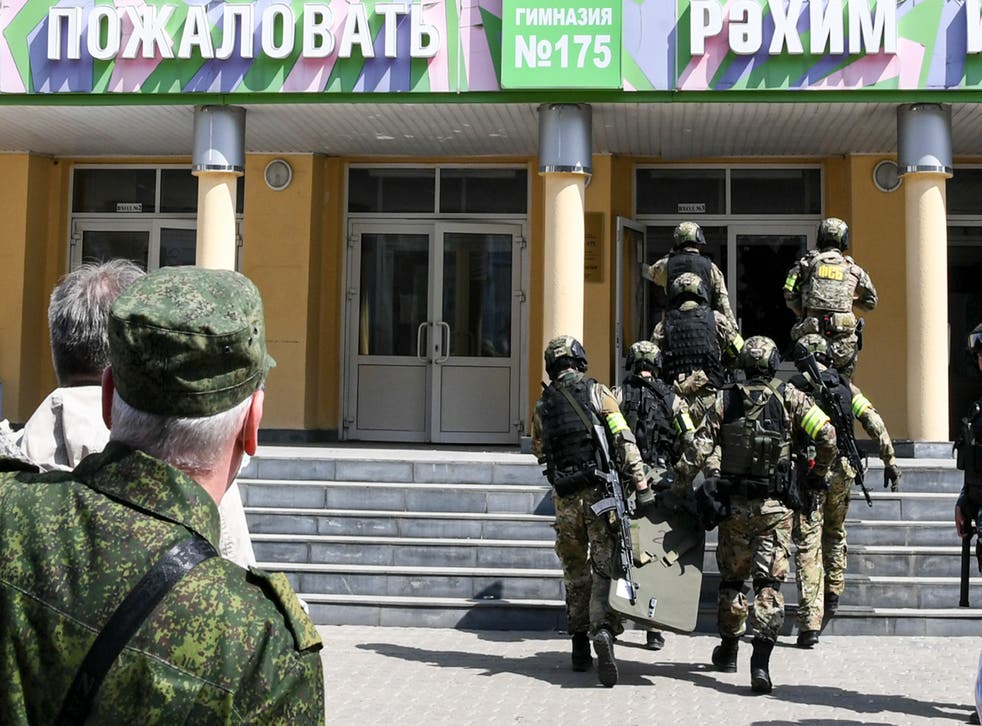 The state-run RIA Novosti news agency reported that two more students died after jumping from a third-floor window, citing a source in the emergency services, but these deaths have not been confirmed. Officers detained the shooter. Russian media outlets identified him as School No. 175 graduate Ilnaz Galyaviyev, 19, and reported that he announced his plans to commit the shooting on social media. The shooter's gun was licensed, according to regional officials. The regional Interior Ministry has denied that there were any accomplices after initial reports said that officers had killed a second shooter.
Source
Rusiyanın Tatarıstan Respublikasının Kazan şəhərində orta məktəbdə silahlı hücum olub.

Hadisə nəticəsində 1 müəllimə və 7 şagird ölüb.

Atışma zamanı şagirdlər canlarını qurtarmaq üçün özlərini məktəbin pəncərələrindən atmağa məcbur qalıblar.

Silahlının bir nəfər olduğu deyilir pic.twitter.com/ffd2RaOaN8

— Baku Times (@BakuTimes_TV) May 11, 2021
Восемь детей и один учитель погибли в стрельбе в школе №175 в Казани. 13 человек госпитализированы.

Один из стрелков задержан, ему 19 лет, четыре года назад он закончил эту школу. Второй забаррикадировался и удерживает семерых заложников.

На видео — задержание первого pic.twitter.com/yKNkhrtffV

— Лента.ру (@lentaruofficial) May 11, 2021