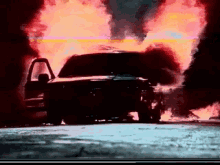 This is the new terror.
I bet the Royals will soon flee the UK...
Two men, 34, are charged with assault after heckler, 22, who 'verbally abused Prince Andrew' was 'thrown to the ground' during Queen's coffin procession
Two men have been charged with assault after a man heckling Prince Andrew during the Queen's coffin procession in Edinburgh was 'thrown to the ground'. Police launched an investigation after mourners stepped in when Prince Andrew was 'verbally abused' as he walked behind his mother's coffin on the Royal Mile on September 12. The 22-year-old protester, who was seen heckling the Duke of York on widely circulated video footage, was charged with a breach-of-peace after being taken away by officers. He was later released on an undertaking and expected in court at a later date. But Police Scotland have now confirmed two other men, both 34, are now expected to be in court following their arrests and charges. A spokesperson for the force said: 'Two men, both 34, have been arrested and charged in connection with assault following an incident on the Royal Mile on September 12. 'A report will be sent for the consideration of the fiscal.'
Source
Enough....