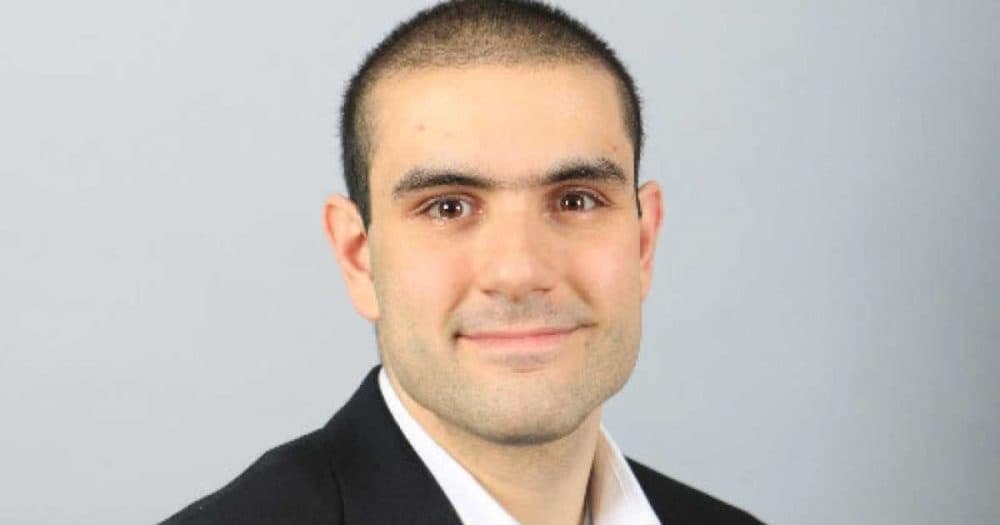 Muslim Alek Minassian
Plowed His Van Into Pedestrians Killing Ten In Toronto
"The Incel Rebellion has already begun! We will overthrow all the Chads and Stacys! All hail the Supreme Gentleman Elliot Rodger!" Muslim Alek Minassian
Mustn't offend the Muslims....
Call Muslim Terrorists "Incels" and Muslim terrorism will all go away!
Incels: A new terror threat to the UK?
Why did Jake Davison kill five people in Plymouth? One of the key questions for investigators right now is what, if any, role his belief in "incel" culture played in his murderous decisions. The movement has been linked to serious violence around the world but, at the same time, experts in security and ideology say it would be wrong to call it a terror group. Incel is short for "involuntary celibate". People who define themselves as incel say they can't get a sex life despite the fact that they want to be in a relationship. The idea dates back 30 years and was popularised by a website offering support for lonely people who felt left behind. But over the years, incel beliefs morphed. Some forums are full of self-pity. Some are now dominated by grievance. The men taking part express misogyny and an unfulfilled sense of entitlement to sex that women are withholding from them.Some incels advocate violence against women - and the men who are lucky enough to be in happy relationships. Florence Keen, who researches incels at the International Centre for the Study of Radicalisation at Kings College London, says that one of the biggest forums has 13,000 active members and around 200,000 threads. "The caveat I would always give is that we can't say that the whole of the incel subculture is violent," she says. "It really varies. Some will glorify violence while others [in these forums] will say 'this is not what we are'."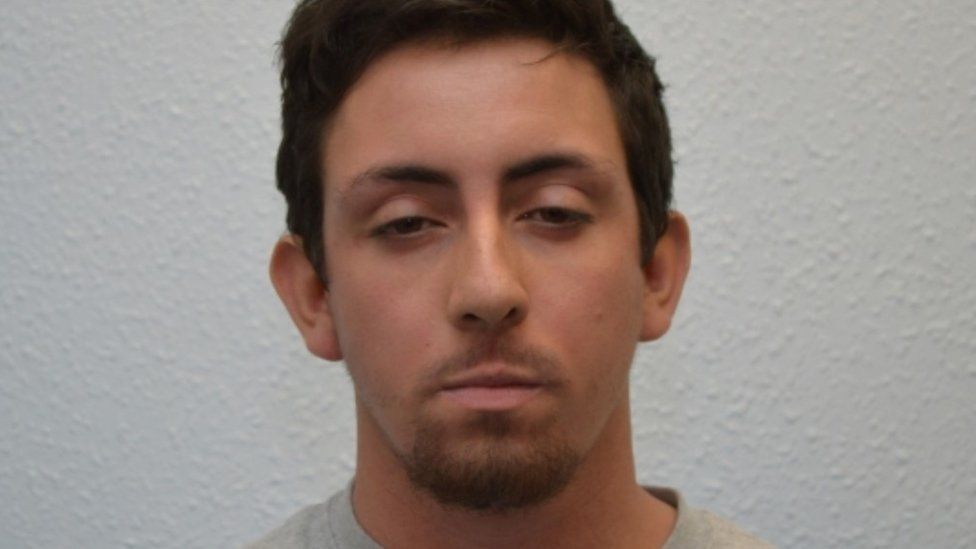 Anwar Driouich
How many incel threats have there been in the UK?
Before the Plymouth shootings, the prosecution of Anwar Driouich from Middlesbrough was one of the most prominent British cases. Driouich was jailed last year for possession of ingredients for explosives and bomb-making manuals used by other terrorist groups.When he was arrested in 2019, police weren't sure what his ideology actually was. He was obsessed with US shootings and terror attacks and posted on social media that he wanted to carry out a mass murder. A significant piece of evidence in the case about his mindset was that he visited an incel website and group chat about emulating Elliot Rodger - but prosecutors did not explicitly allege that he was primarily motivated by the movement or a hatred of women.
In another recent case, a jury in Edinburgh convicted 22-year-old Gabrielle Friel of possessing weapons for a terrorist purpose, but it also found that the allegation that his actions were motivated by incel beliefs was not proven. What's become clear to investigators in both the police and MI5, as they scoop up the social media footprint left behind by the extremists, is how much cross-over there now is among a myriad of splintered extreme ideologies. As of last September, almost 40% of reports sent to Prevent, the UK's national scheme for identifying people on the verge of violent extremism, were for "mixed ideologies". Incel beliefs were part of the mix. Assistant Commissioner Neil Basu, the head of UK counter-terrorism policing, told Parliament's Home Affairs Committee: "We don't know whether it is Islamist, or right wing, or left wing extremism or incel or....they are just interested in violence." Another factor of concern is that many suspects in this group are very young - to all intents and purposes, isolated teenagers spending all of their lives in an online world. This year a 16-year-old boy from Birmingham admitted three terrorism offences for possessing gun and bomb manuals. The boy had a general fascination with terrorism, violence and inceldom. From the age of 11, he had constantly posted in a forum about the Columbine massacre, taking part in disturbing exchanges stating that all women "deserve" to die. The prosecution case was that he did not hold any fixed ideology.
Source