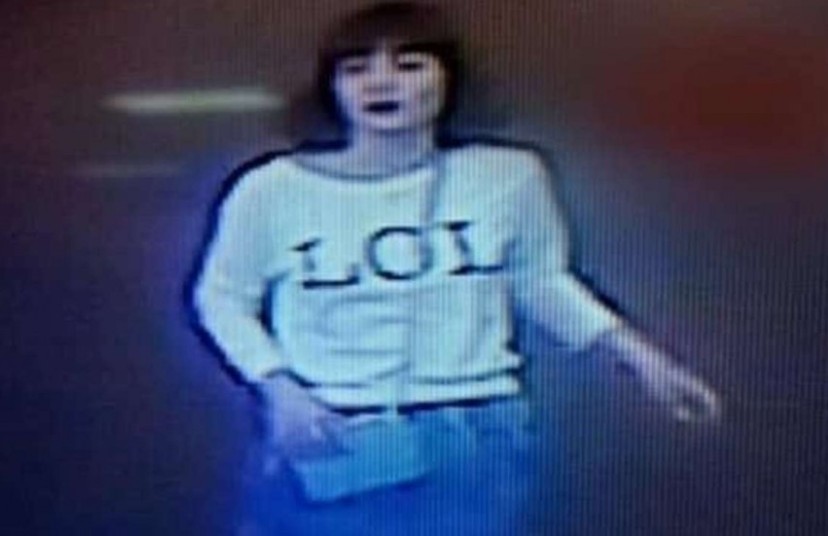 Following up post from yesterday:
Lets keep track...shall we....
DHS and FBI strategy in covering up Muslim Terror attacks this weekend:
White Muslim converts commit terrorist acts during 4th of July weekend
Do not show mugshot of White Muslim convert with Muslim Beard.
Use the Christian Name of White Muslim Convert Terrorist
Do not mention the new Muslim Name of White Muslim Convert
Do not mention his Muslim girlfriend/boyfriend
Do not mention radicalized by ISIS
Mention the time he spent at Methodist Summer Camp when 12 years old.
Show Nazi memorabilia
Under no circumstances are you to show his Koran, his Muslim prayer rug, his Muslim prayer beads, etc....
All photos of White Muslim convert at local Mosque must be confiscated.
Place Trump bumper sticker on his car
If the terrorist happens to be a Black Muslim
Claim he was pushed into a corner by Trump's policies
Claim the Black Muslim is a victim of White Suppression
Do not under any circumstances use his Muslim Name
Make up a Christianized name - like Jack O'Brien
If he is an immigrant - claim he is German or Polish or Irish
And whatever you do - you must delay the description or photo of the Black Muslim Terrorist until the following week - all the while using a Christianized name for the Black Muslim terrorist, giving the impression that this Black Muslim terrorist is a White Nationalist from Munich or Dublin....
Get get the picture?
Lie.
First explosion for 4th July Weekend and it wasn't a White Supremacist. It was the LAPD!
LOL!
South LA fireworks explosion: occurred after 'catastrophic failure' during planned detonation
SOUTH LOS ANGELES (KABC) -- What was supposed to be a safe operation to destroy a cache of illegal fireworks turned into a "total, catastrophic failure" of a Los Angeles police bomb squad vehicle that resulted in a massive explosion in South L.A., rocking a neighborhood and injuring 17 people, including 10 law enforcement officers, authorities say. The bomb squad truck remained on the street in the 700 block of East 27th Street near San Pedro Street Thursday morning as investigators worked to maintain the integrity of the scene. A national Bureau of Alcohol, Tobacco, Firearms and Explosives team was expected to arrive to conduct their investigation. "This was completely unexpected. They followed all the protocols in place. It was not really one of these explosions that was unplanned. This was planned," LAPD Lt. Raul Jovel said at a press conference. Officials say the material being inside the LAPD truck made the blast more dangerous. "You put a destructive device inside a closed container where it's pressurized, when it blows up, that is a big punch," Jovel said. "If some of these devices were to explode in the open, the impact would be a lot less because the blast would really go in all directions."
Source

17 injured, including 10 LAPD officers, in detonation of illegal fireworks seized in South L.A.
Officials on Thursday are investigating what went wrong when what was meant to be a controlled detonation of fireworks by the Los Angeles Police Department ended in a major explosion that injured 17 people in a South Los Angeles neighborhood. The blast came around 7:30 p.m. Wednesday in the 700 block of East 27th Street, where police had spent the day seizing a large cache of fireworks from a home. They came across about 40 homemade "coke can-sized" devices with powder and fuses on them, and 200 smaller similar devices. The bomb squad determined them to be "very volatile." "That's why it was decided to really blow that stuff up here in place, in a controlled manner," LAPD Lt. Raul Jovel said Thursday during a news briefing. The crew loaded what is believed to be less than ten pounds of the destructive material onto a commercial grade semi-truck with an iron chamber with a venting system. But what came next was "completely unexpected," the lieutenant said. "During that controlled detonation, we had catastrophic failure of one of our trucks," he added. The blast shook the neighborhood, overturning a nearby vehicle, shattering glass and damaging homes as it sent a large plume of smoke up in the air. Sky5 was overhead and captured the explosion.
Source
DHS Alejandro Mayorkas