Atheist Michael Chadwick Fry Accused Of Ramming A Pickup Truck Into The Side Of FOX4 Studios In Dallas, Throwing Boxes Of Papers Around The Street And "Ranting" About High Treason.......
Man ranting about 'high treason' repeatedly rams his truck into Dallas building housing a Fox affiliate during live broadcast and leaves bag prompting bomb fears
Police in Dallas arrested a 'ranting' man accused of crashing a pickup truck into a Fox affiliate TV station building this morning during a live broadcast. KDFW posted details on its Facebook page showing photos of the front of the silver Dodge Ram truck rammed into windows near an entrance. The man, later identified as 34-year-old Michael Chadwick Fry, paced and scattered numerous handwritten leaflets outside. He was not able to enter the building and was soon arrested. The incident took place shortly after 6am in the 400 block of North Griffin Street in downtown Dallas. Anchors who continued on the air through the 7am newscast, despite the crash, say nobody was hurt. The truck hit an unoccupied administrative side of the building before office workers arrived for the day.
Source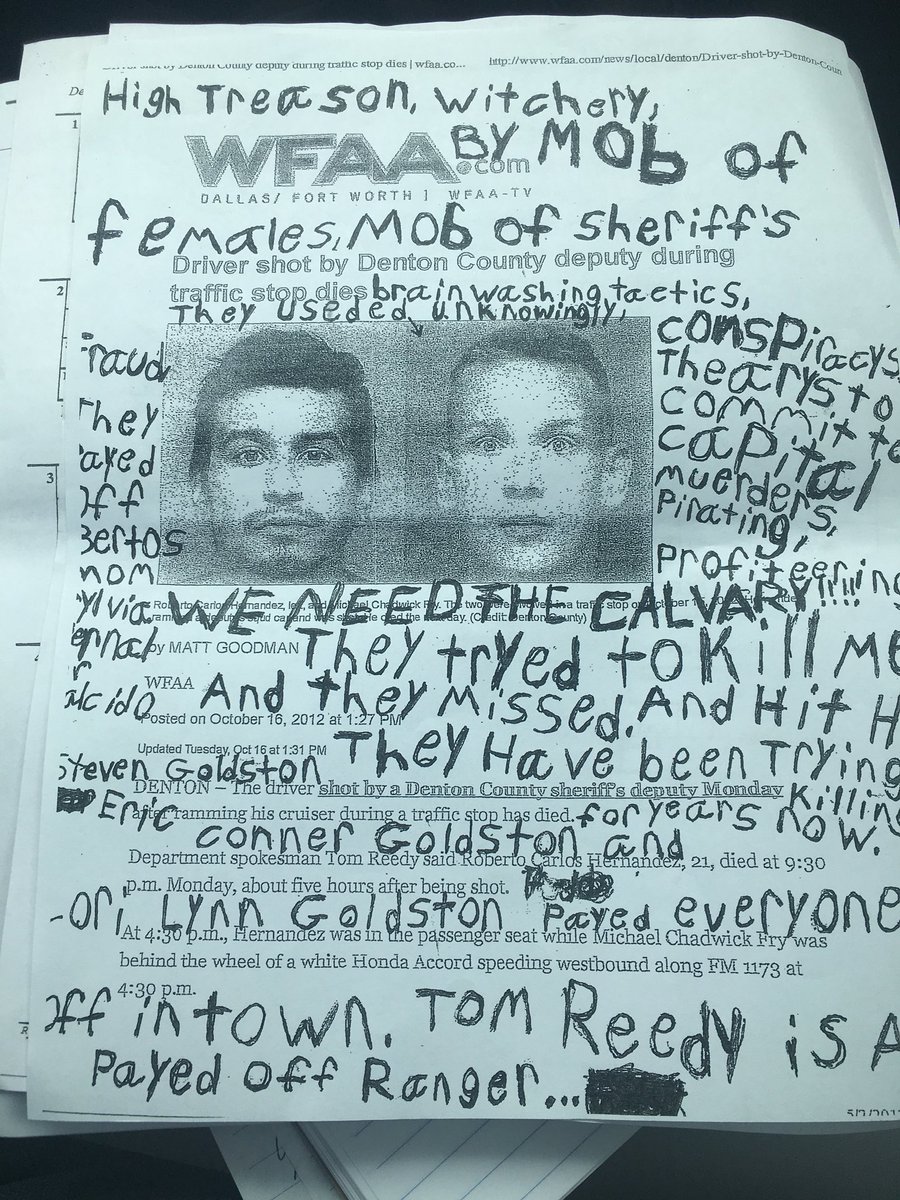 "we need the calvary!!!! They tryed [sic] to killed me, and they missed and hit him. They have been trying to kill me for years now," Atheist Michael Chadwick Fry