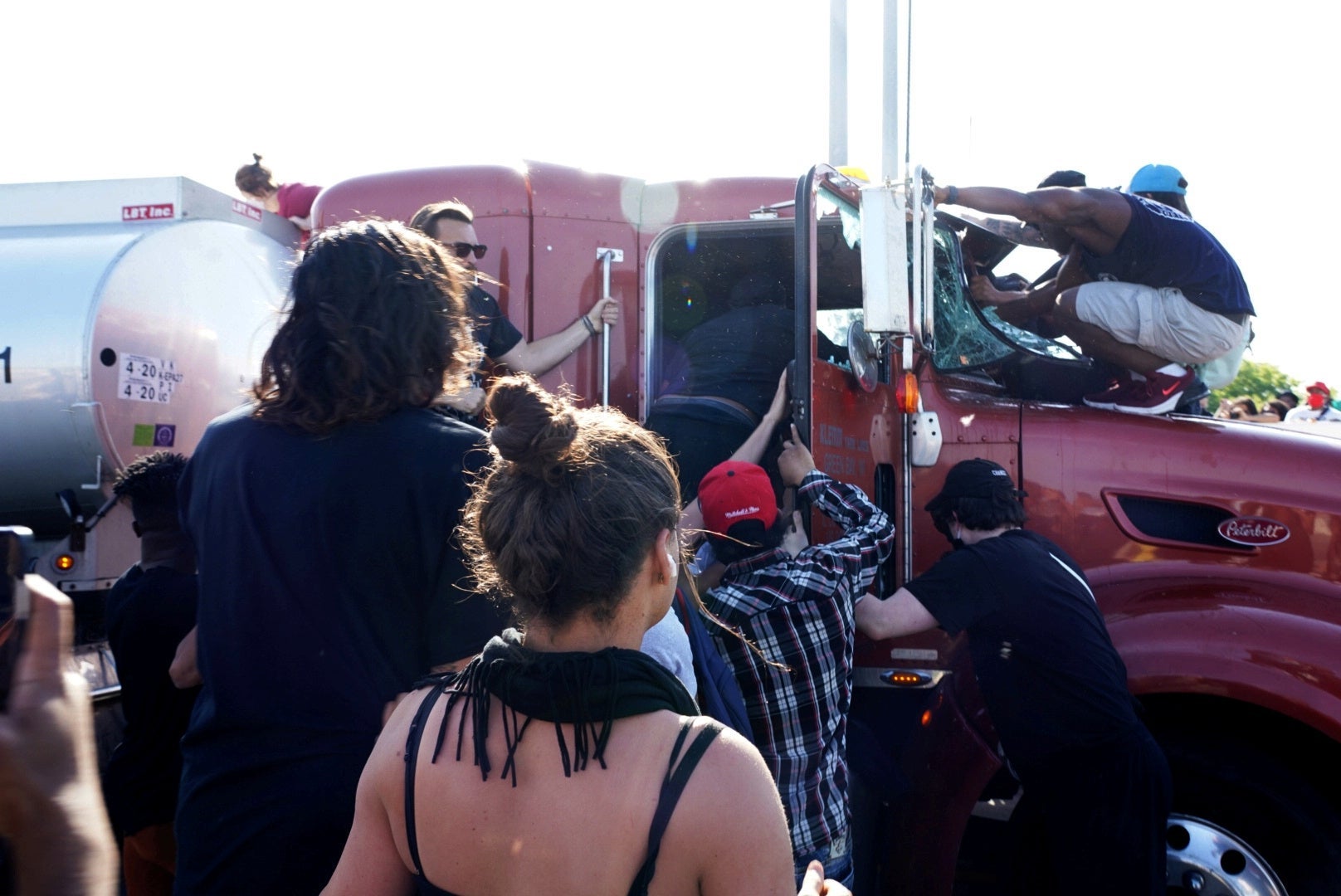 Did say that there will be vehicle ramming attack:
This is the first
Terrifying moment giant tanker speeds into a crowd of thousands of George Floyd protesters marching on a Minneapolis highway before vigilantes pull driver from the rig
A semi-truck barreled into a crowd of thousands of George Floyd protesters marching on a closed interstate near downtown Minneapolis on Sunday night. Video showed the massive rig speeding down the I-35W bridge at about 6pm local time as protesters taking up all lanes of traffic fled out of its path. Authorities said the truck did not appear to have struck anyone before it came to a stop in the middle of the road. Protesters were seen climbing on the rig and pulling the driver, identified as 35-year-old Bogdan Vechirko, out of the cabin and beating him in the road. Photos showed Vechirko with blood on his face and shirtless torso as protesters handed him over to police officers working to contain the situation. The Minnesota Department of Public Safety (MDPS) said the driver was placed under arrest before being taken to the hospital with non-life threatening injuries. He was then booked into Hennepin County jail on a probable assault charge. He was seen with bruises and cuts on his face in his mugshot. Authorities said the driver's motives were unclear but his actions appeared to be deliberate.
Source